Established in 2019, the Central Fine Arts Academy has been known for an unparalleled commitment to providing excellent music and arts instruction to students in Charlotte and the surrounding areas. It's this standard of excellence and personal attention that parents have come to trust. For more information about the lessons we provide, reach out today.
Classes for Children, Youth & Adults
100% of adult and parents rated CFAA as highly valuable!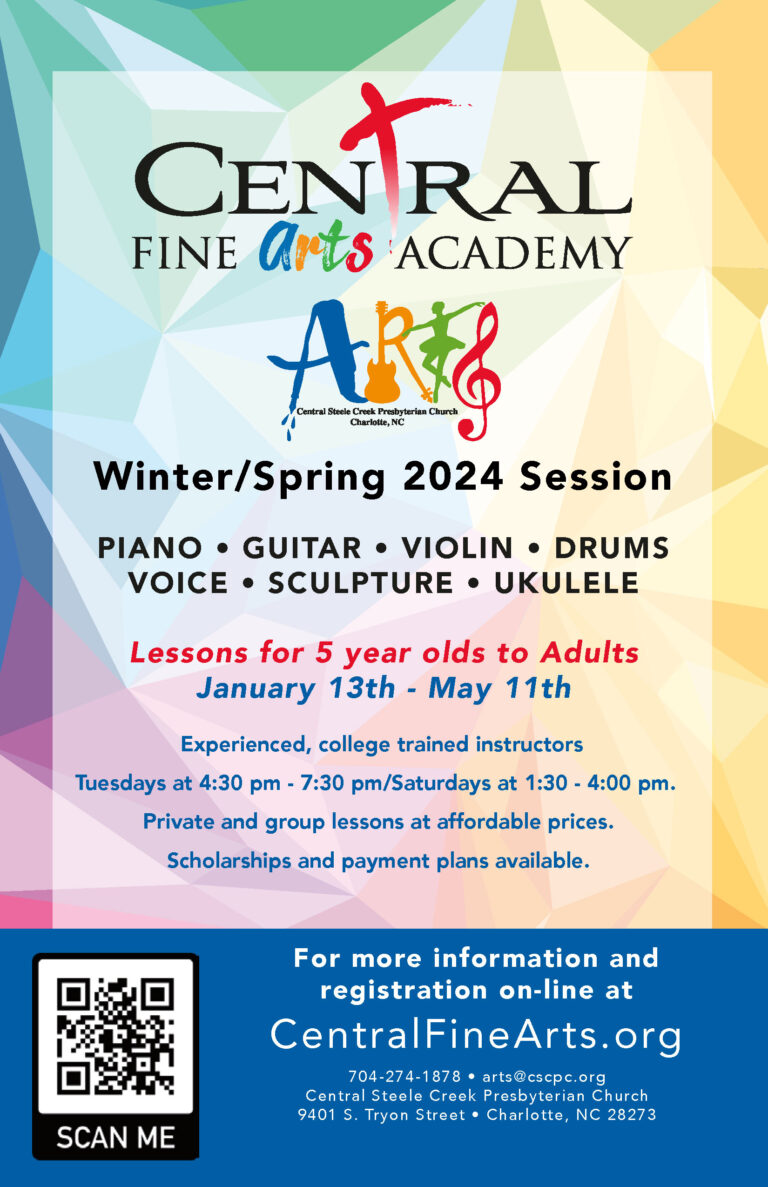 Performing and Visual Arts Classes
Currently offering in-person classes in guitar, piano, violin, drums/percussion, voice and sculpture.
Central Steele Creek Presbyterian
Our program is housed within the Central Steele Creek Presbyterian Church. When in-person, our church volunteers assist with classes and host parents in our Central Cafe' lounge. All staff and volunteers are screened and background checked to ensure the safety of our students.
Highly Qualified Instructors
Central Fine Arts Academy is fortunate to have highly qualified and college trained staff and instructors serving our students. Click on our faculty page to learn more about our teachers. The music lesson cost is $25 for a 30 minute lesson and $45 for a 60 minute lesson. Sculpture is $35 for a 90 minute class plus a $15 materials fee for the whole session. Please click on the buttons below to register and pay registration/tuition fees.